What If We Reduced Your CCNA Books To Just 8 Pages?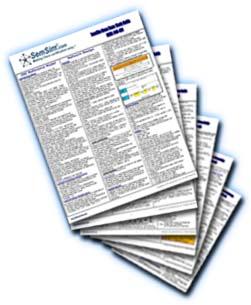 You know that taking the Cisco Certified Network Associate (CCNA) certification exam will bring you higher earnings and enhance your career. The industry values this certification since the CCNA exam is tough and tests you extensively over a vast breadth of curriculum and exam objectives. In fact, the curriculum includes so much that Cisco allows students to take the exam in two parts. This extensive curriculum is well covered in the many thick CCNA books out there, but knowing what to retain for the exam is a common issue faced by students. To crack the exam and get your certification without costly repeat tests, you want all the help you can get.
Study anywhere, anytime, with these portable, easy to read, materials. Our cheat sheets give coverage of all exam topics on just three double-sided sheets. Written by qualified CCNA teachers, they are easy to understand and contain comprehensive references. You can "cram" for the test by reminding yourself of all the important points quickly, without having that feeling of trying to learn too much too fast.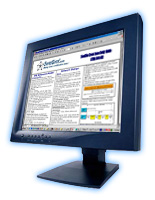 SemSim CCNA Cheat Sheets presents you with a unique strategy to study specifically what is important for the exam by listing all important points. This is a great strategy for last minute review.

Besides the advantages of portability, user friendliness, and through coverage of test material, Semsim CCNA cheat sheets provide manageability for your CCNA exam study. They help you identify areas to focus on, give you a structure to mentally organize the material, and allow for quick reference and answer checking when doing self-assessment.

With Semsim CCNA cheat sheets, you're not alone; you're carrying your teachers in your pocket. Cracking the CCNA exam will never be easier.

Updated as per recent updates on 640-802, ICND 1 & ICND 2

Read of our pass-the-test-or-your-money-back guarantee

Ready to order your own copy of SemSim CCNA Cram Sheets?